Sarah Hubbard was the summer 2022 W.K. Kellogg Biological Station sustainable agriculture extension intern. She's a third-year student at Michigan State University, studying environmental studies and sustainability. Sarah plans to continue studying sustainable agriculture into graduate school, and she is particularly interested in improving social-ecological resilience in agricultural systems to improve community well-being. In addition to her internship, Sarah also took an ecology class this summer at KBS.
In the field
At KBS, Sarah worked with all things agriculture. She spent most of her time at the Station working at long-term research sites—LTER and LTAR—taking samples, recording data, planting and harvesting. She also works with MSU Extension educators around Michigan that partner with producers and stakeholders to promote and establish sustainable agricultural practices in Michigan's food systems. This might include planning field days and workshops, taking samples on farms, creating educational tools, or attending conferences.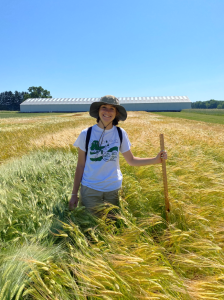 Sarah felt that her role at KBS was important because she was able to act as a bridge between the sustainable agriculture research being done at KBS and the outreach work of MSU Extension. She said, "Every day I am here I learn something new about research, agriculture, or ecology. These experiences are going to make me a more well-rounded researcher."
One of Sarah's favorite KBS experiences was being part of the KBS LTAR Field Workshop. She was able to network with producers and other agricultural professionals and hear about their concerns and ideas for increasing the adoption of sustainable practices.
Sarah decided to come work at KBS because she wanted to be exposed to large-scale agriculture, its systems, and the research that's required to understand sustainable agriculture's full complexity.
For the fun of it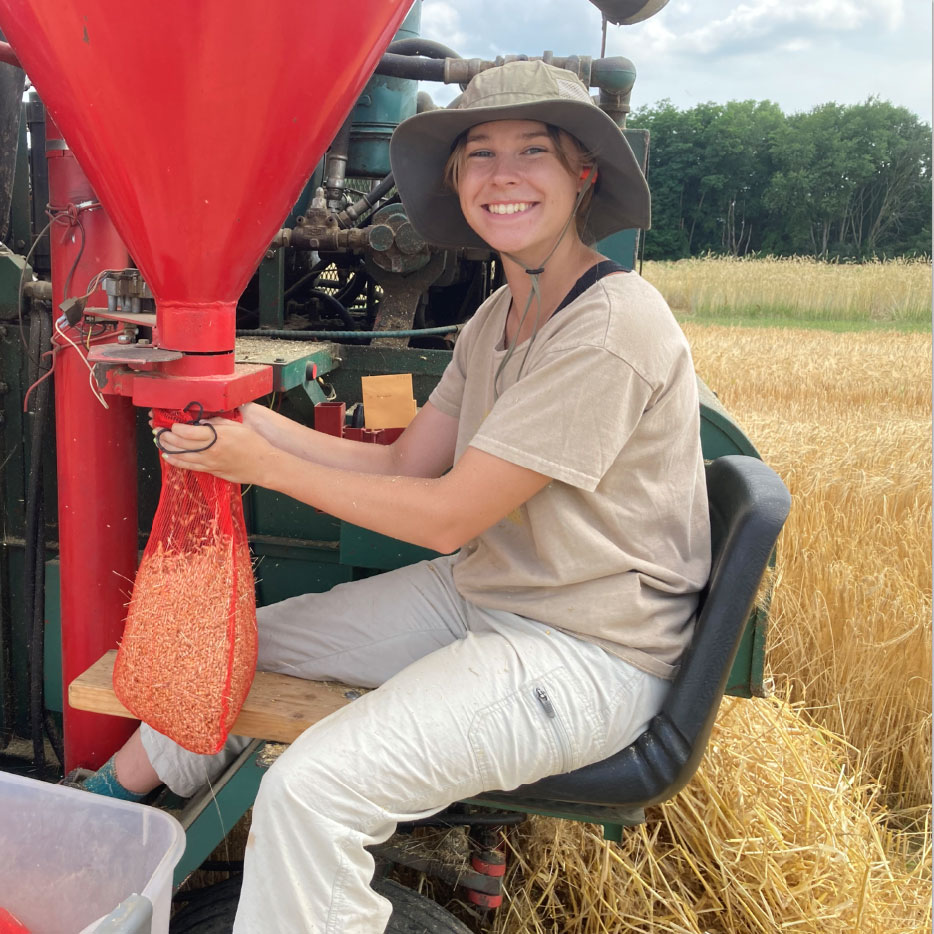 While not working or in class, Sarah enjoyed swimming in Gull Lake and reading books in the sun. She appreciated the variety in her day-to-day activities at KBS, and that she was able to meet new people, learn new things, and spend lots of time outside. Windmill Island was her favorite KBS spot to visit.
"I have learned so much about agriculture, ecology and research," Sarah said. "And also the way producers can interact with and benefit from Extension services and programs like the LTAR."
How to describe the KBS summer experience in a word? For Sarah, it would be "inspiring."
~~~~~~~~~~~~~~~~~~~~
Sarah Hubbard was the 2022 W.K. Kellogg Biological Station sustainable agriculture extension intern. She was interviewed by Alex Sills, the 2022 KBS external communications intern.
~~~~~~~~~~~~~~~~~~~~