Double Cropping with Cereal Grain Forages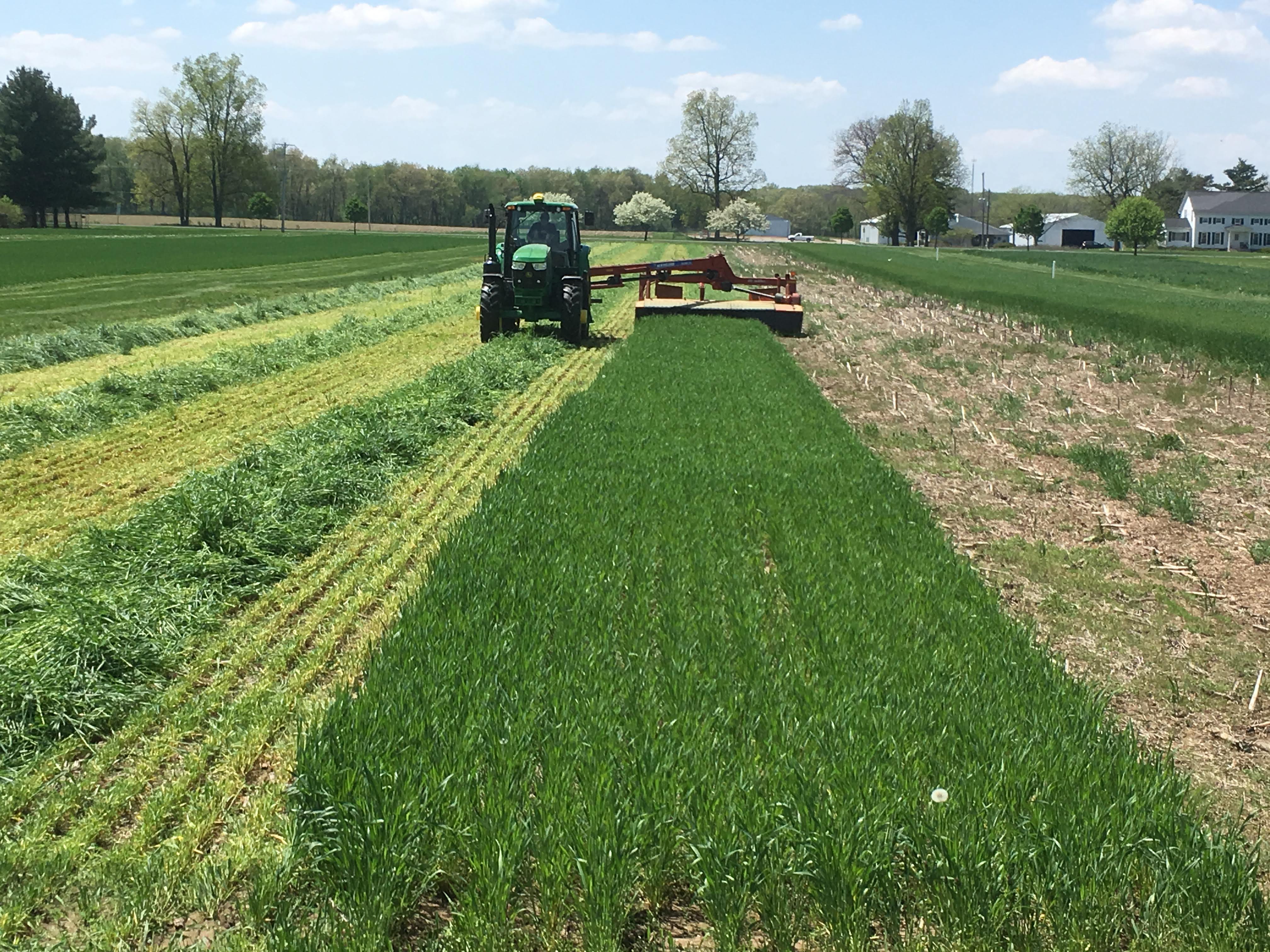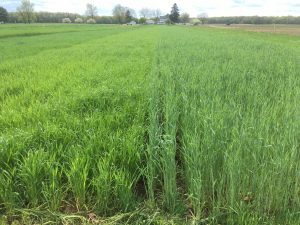 Corn silage producers have opportunities in Southern Michigan to double crop by planting cereal grains after corn silage, and harvesting the cereal grains the following spring for forage, prior to planting the next year's crop.
In 2017/18 at the Kellogg Farm, we tested five different cereal grain crops provided by Byron Seeds to evaluate forage quantity and quality, and assess the feasibility of fitting this crop in between two full season crops. Cereal rye produced the most forage biomass, but winter wheat produced the highest quality forage. Perhaps more importantly, we were able to grow a 60+ bushel soybean crop following the harvest of the cereal grains, effectively double cropping while also integrating manure as the fertility source for both crops. Read more about the details of the study through the link below.
Cover Crop Forages after Corn Silage
Explore other current research projects at the Kellogg Farm with the tabs below.
Soybean SMART On-Farm Research
Organic Oat Variety Trial
Organic Winter Squash
Nitrous Oxide Emissions
Bovine Leukemia Virus
Winter Malting Barley
Kernza® - Perennial Intermediate Wheatgrass for Grain and Forage