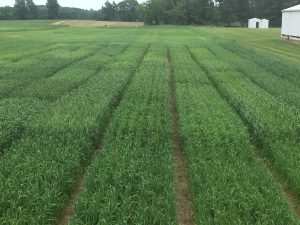 Oats are a crop that are included in our food system through a variety of channels, including oatmeal, bread products, beer and through livestock feed. Trials evaluating organic oat varieties were initiated in 2018 at the Kellogg Farm and the Upper Peninsula Research and Extension Center (UPREC). Objectives included assessing oat varieties for yield and quality parameters related to malting, de-hulling, and human consumption.
Preliminary data from the trial indicate a substantial differences between varieties in yield, lodging and heading date. As more data are generated from other sites and through quality analysis, the document below will be updated.
Explore other current research projects at the Kellogg Farm with the tabs below.
Organic Winter Squash
Nitrous Oxide Emissions
Bovine Leukemia Virus
Winter Malting Barley
Kernza® - Perennial Intermediate Wheatgrass for Grain and Forage